Brad Renfro in trouble again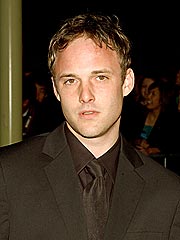 My childhood acting buddy Brad Renfro is in trouble with the law again!
Brad was found in violation of his probation Thursday, because he did not enroll in a long-term drug treatment program as a result of his attempted possession of heroin conviction last year.
PEOPLE magazine is reporting that Los Angeles Superior Court Judge Dorothy Reyes and Deputy District Attorney Lydia Spencer warned Renfro that enrollment in an 18-month to three-year outpatient program is one of the conditions of his probation.
The judge also said that if he violates his parole two more times, they will likely sentence him to a live-in rehab program or to jail time.

Spencer says that Renfro was in treatment for more than six months but "struggled" and stopped attending.

Film director Joel Schumacher discovered Renfro at age 12 and cast him in the 1994 John Grisham movie The Client. The following year, PEOPLE named Renfro as one of its "Top 30 Under 30."

Renfro's other credits include Tom and Huck, Ghost World, Deuces Wild and The Jacket.
Hopefully he won't be adding prison time to his resume!