Tom Cruise and David Beckham bonding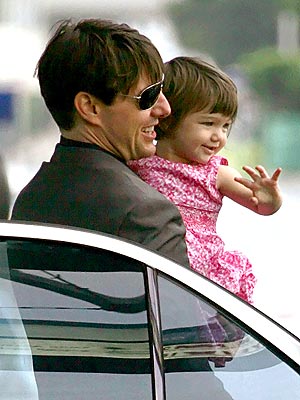 Suri Cruise looks so cute as she waves at the paparazzi snapping her picture with daddy Tom Cruise as they left France earlier this week.
But Tom's relationship with his beautiful (and strangely normal looking) little girl isn't what's making headlines these days. It's his relationship with beautiful soccer star David Beckham that has people talking.
Tom is evidently interested in investing $80 million to purchase Beckham's new soccer team.
A source said: "To have Tom's backing would be amazing - there's no way Galaxy bosses would turn down that opportunity."
Becks will begin playing for LA Galaxy next month.