Did Owen Wilson try to kill himself?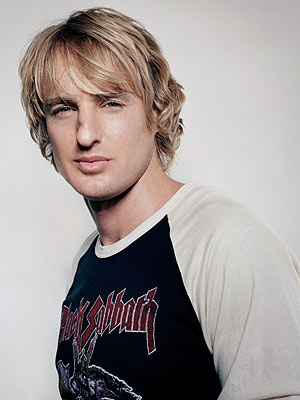 Here's what we can confirm: Owen Wilson was hospitalized on Sunday in Santa Monica. The Police released this statement on Monday.
"On Sunday Aug. 26, 2007 at 12:10 PM, officers from the Santa Monica Police Department responded to a medical assistance call from the Santa Monica Fire Department at the 900 block of 23rd Street. The person was transported to a local hospital where they are being treated."
The National Enquirer and Star magazine are reporting that cut his left wrist and took an determined amount of pills to attempt suicide attempt.
The ambulance chasers over at Extra say they spoke with a publicist for Cedars-Sinai Medical Center who confirmed who confirmed that Owen was at the hospital on Monday and was in "good condition."
This doesn't sound like a stomach bug or anything, because PEOPLE is reporting that Owen's parents and brothers Andrew and Luke Wilson were spotted at Cedars-Sinai Medical Center on Sunday night.
The National Ledger has some sort of confusing astrology report that supposedly explains it all, but I didn't understand a word it said. Good luck if you decide to take a stab at it. (no pun intended)
Owen's alleged suicide could turn out to be great publicity. He just announced two new film projects.
Get well Owen!